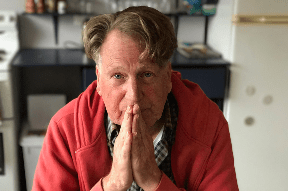 Bungendore Woodworks Gallery
---
---
Location
Bungendore NSW 2621
David Mac Laren, Artistic Director and founder of Bungendore Wood Works Gallery, represents the epitome of the term "journeyman".

Mac Laren's journey began in 1973 in Manhattan as he became possessed and obsessed with shaping timber and was hooked on woodworking, and influenced by the natural edge furniture of George Nakashima and the stack laminated sculptural furniture of Wendell Castle. In 1977 he left the US for the wide-open spaces of Australia settling near Bungendore in Southern NSW.

Recognising the simple, and at times, alternative life styles of dedicated woodies, Mac Laren decided to aid and abet those who shared his obsessive love of all things wooden. Realising the relationship with his fellow makers required sensitivity in encouraging them into a special partnership, he set about treating this as equal to, if not more important than, any eventual commercial outcome. He freely gave the designs he had developed over the years to makers and encouraged them to send him finely crafted pieces that he would display and sell in his new Gallery built in 1994.

In 2003, a new workshop gave rise to new designs and prototype works laced with innovation and experimentation, culminating in the work on show in this exhibition, ironically his first in nearly 40 years of woodworking.

Mac Laren sees craft as a way of life that compliments the tourist ethos. His nationally and internationally renowned award winning Gallery offers visitors a genuine Australian arts and craft experience. that aspires to be the de facto national collection of woodcraft. The story of David Mac Laren parallels the development of fine wood working in Australia.