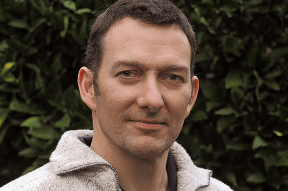 ---
---
Location
North Nowra NSW 2541
I am a Furniture Designer Maker.

Playing and making things with wood are amongst my earliest memories. I grew up in a household where things were made, from our house, to items of decoration and function, such as furniture.

I learnt my initial skills from my father, a master craftsman and in high school, where woodwork was one of my subjects. I later discovered that the woodwork at my school was taught to a fairly high standard, providing a solid foundation in hand skills and timber knowledge.

Although I studied Agriculture after Matriculating I always continued to work with timber, doing carpentry work in the holidays and when I travelled overseas.

While living in London I studied Fine Art for two years. A lack of finances and a general dissatisfaction with the field of Fine Art meant I did not finish my degree.

I continued to do Carpentry work but I did not find this work satisfying. London Metropolitan University was offering a course which included two City and Guild Qualifications; Hand Crafted Cabinetmaking and Wood Machining. The completion of this course in 2005 opened the door to the world of furniture making and I have been working as a Furniture Designer/Maker ever since. I have had a broad range of woodworking experience, including first and second fix carpentry, kitchen manufacturing and stair making, including working on a number of spiral staircases.

I have, together with another furniture maker, set up a functioning workshop on site, where for almost a year we made the cabinetry and furniture for a prestigious house in Kangaroo Valley. I have and still work for a number of other furniture makers. I make commissioned furniture for clients as well as working on small production pieces for galleries.

I have participated in a number of exhibitions, with the Kauri Project being my first, followed by exhibitions at both Bungendore and Sturt.

Teaching is still fairly new, having taught my first Summer School at Sturt this year, which I really enjoyed. I have also done a couple of demonstrations at Sturt and I am in the process of setting up to teach an evening class locally in Nowra.

When I consider what inspires me I sometimes feel it is too broad. I am a Post Modern child; there are so many styles I like. I realise that while I like and use a lot of aesthetics from the past, I will increasingly look to the future and nature for my inspiration. I feel inspired by some of the modern Architecture I see and I love shapes one finds in Nature. Structural integrity is very important to me, I like joined furniture and in this regard the past has a lot to offer.